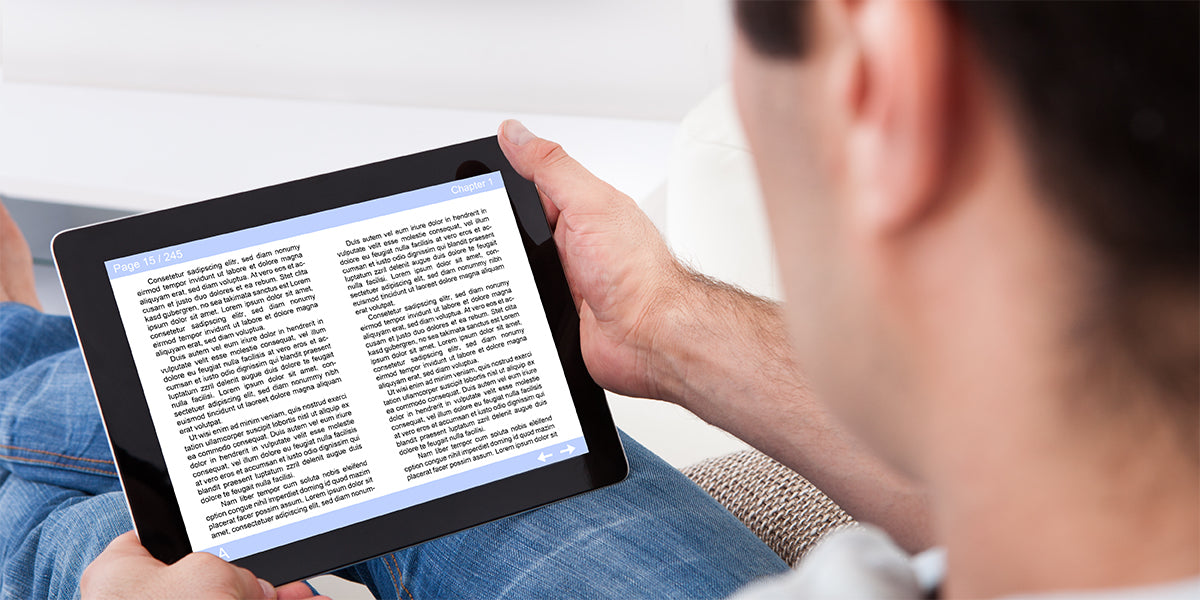 10-Inch Tablet vs Smaller: Why the Larger Screen Size is Better for Seniors
Tablets have become an essential tool for many people, providing a portable and versatile device that can be used for a wide range of tasks. Whether you're looking to stay connected with family and friends, access important information, or simply enjoy entertainment on the go, a tablet can be a great choice. However, with so many different models available, it can be difficult to know which one is right for you. In this post, we'll explore some of the key benefits of a 10-inch tablet and why it may be a good choice for seniors.
Firstly, let's talk about the size of the tablet. A 10-inch tablet offers a larger screen than smaller ones, which can make it easier to read text, watch videos, and navigate the device. For seniors who may have vision or dexterity issues, a larger screen can be a significant advantage. Additionally, a larger tablet may be more comfortable to hold for extended periods, and the larger screen size may make typing easier, especially if the tablet comes with a physical keyboard.
Now, let's talk about why a senior might want a tablet. A tablet can provide a variety of benefits, including:
Keeping in touch with family and friends: Tablets make it easy to video chat with loved ones, send emails, and stay connected on social media.

Entertainment: Tablets can be used to watch movies and TV shows, read books and magazines, and play games.

Access to information: The internet is a vast source of information, and a tablet can make it easy to browse websites and find answers to questions.

Health and wellness: There are many apps available that can help seniors manage their health and wellness, such as medication reminders, fitness trackers, and apps for monitoring blood pressure and other vital signs.
When it comes to buying a tablet, it's important to be cautious when considering untrusted brands. There are many cheap and budget-friendly tablets available on the market, but not all of them are created equal. Some may be unreliable, have poor battery life, or lack the latest software updates. This can make the device frustrating to use, and can even put your personal information at risk.
Adding a keyboard to your tablet can be a great way to improve your productivity and make it easier to interact with the device, especially if you have dexterity issues or prefer the tactile feedback of physical keys.


To ensure that you're getting a high-quality tablet, it's best to purchase from a trusted brand. This could include reputable retailers or well-known brands like Apple, Samsung, or Lenovo. These sources are more likely to offer reliable devices with the latest software updates and customer support if something goes wrong.

One brand that offers budget-friendly tablets is Neocore. This British brand has been on the market for 12 years, and offers a range of Android tablets at affordable prices. Despite their low cost, Neocore tablets offer many features that are important to seniors, such as large screens, long battery life, and access to the Google Play Store where you can download a variety of apps.
In conclusion, a 10-inch tablet can be a great choice for seniors, offering a larger screen size that can make it easier to interact with the device. Tablets can also provide access to important information and entertainment, as well as the ability to stay connected with family and friends. When buying a tablet, it's important to be cautious when considering untrusted brands, as they may not offer the same level of quality or customer support as well-known brands. Neocore tablets are a budget-friendly option that offers many of the features seniors may need.