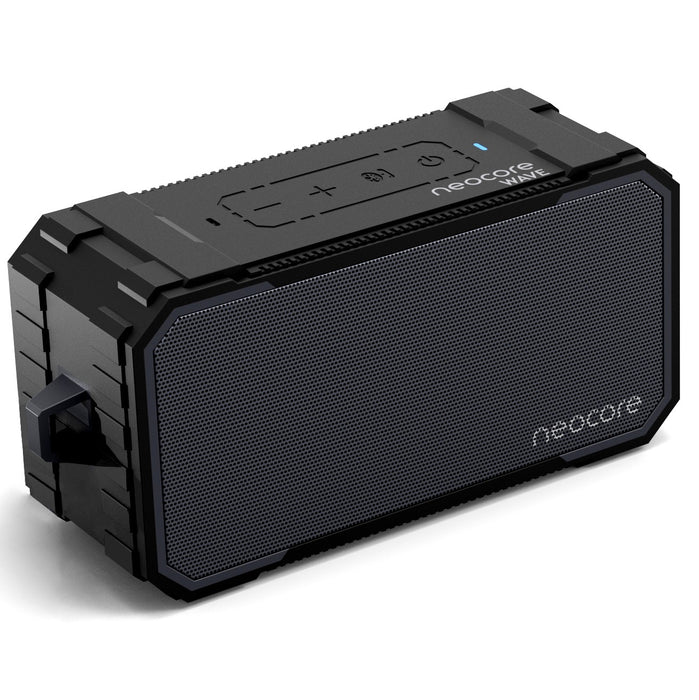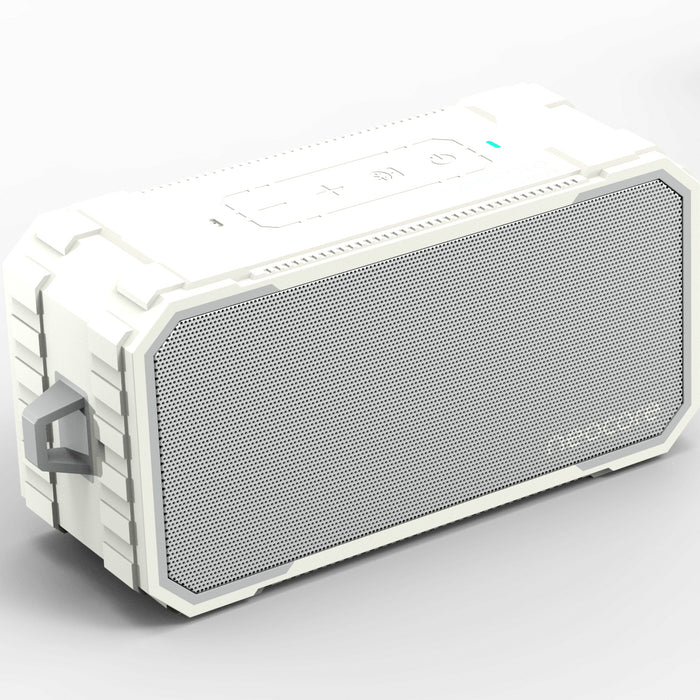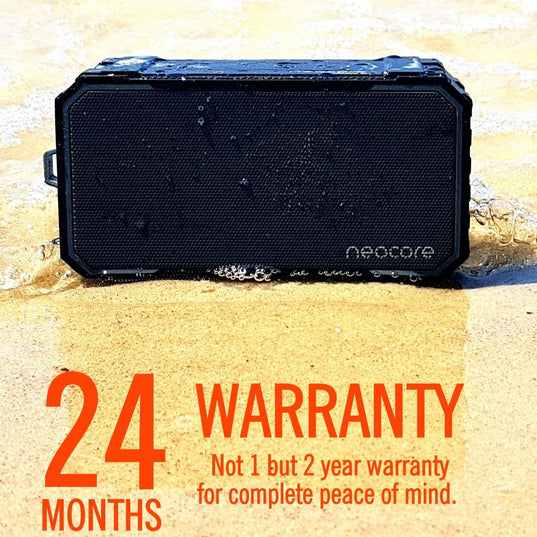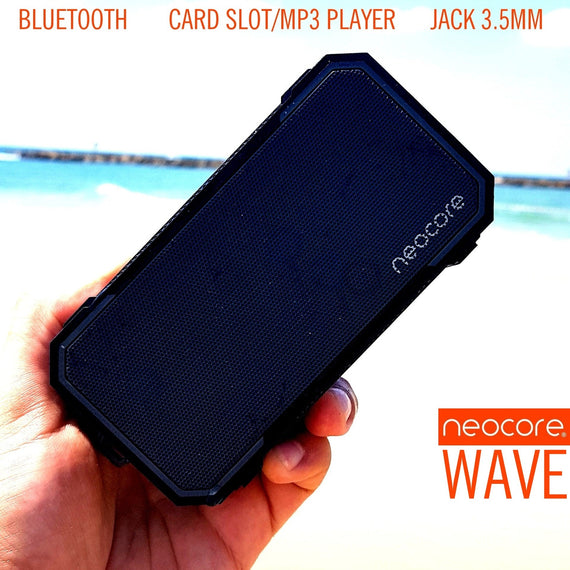 NEOCORE A1 10W Portable Bluetooth Speaker, 30h+ Battery, SD Card Slot (pre-order)
 UK's Top Choice | Our Best-Selling Portable Speaker
In a nutshell:
10 WATTS (2x5W stereo), Subwoofer.

BATTERY up to 30 hours.
SD CARDS SLOT(micro).

HANDS-FREE MIC.

Amazon Echo, Google Assistant and  Apple Siri support.

BLUETOOTH 5.3 with a range up to 30m (100ft). 

AUX input 

Free Delivery. 2-Year Warranty. 100 days to Return.
PRE-ORDER | Delivery Janury 2024 
Loud with Great Bass!
Powerful, Portable, Durable. 
The neocore WAVE A1 not only unleashes some majorly powerful stereo sound with its 2 drivers, subwoofer and 10-watt output, it's also one of the most affordable rugged outdoor-ready speakers.
Enjoy the added richness of the WAVE bass radiator - it delivers bass you can feel, providing enough sound for everyday needs. Crystal clear sound with less than 0.3% harmonic distortion! Unbelievable features in this price range, much more than a standard Bluetooth speaker.
Powerful enough to fill a medium-to-large sized room with crisp, clear sound, the WAVE A1 is an excellent audio companion for your summer adventuring, whether indoors or out.
Bluetooth, SD Card Slot, AUX and TWS.
The neocore wireless speaker has a fast and reliable Bluetooth connection with a range up to 30m (100ft), boost the sound of your iPad, Tablet, iPhone, smartphone.
AUX input (wired connection) with any device with headphones port like an MP3 player, PC or any device with headphones port. 
You don't need Bluetooth, you don't even need a smartphone - neocore WAVE plays your music from an SD card.
Connect two neocore WAVE A1 wireless speakers for even more sound (True Wireless Stereo).
Hands-Free Microphone, Google Assistant Amazon Echo support. 
With a built-in microphone with noise cancellation and call buttons, you can connect your smartphone and answer your calls directly from the neocore Bluetooth speaker.
Change your neocore portable speaker to a smart device by connecting an Android device,  Amazon Echo dot via Bluetooth or AUX port.
30-hour battery

.
Don't stop the party. 
Battery Life up to 30 hours, that's Around 900 Songs.
Not a generic portable speaker with only 2-3 hours of battery life, our neocore WAVE A1 will play all day and all night on a single charge!
Rugged & Waterproof. 
Neocore WAVE Bluetooth speaker is IPX6-rated waterproof, it can be used in the rain or under a shower.
Provides a high wear-resistant body but also complete protection when dropped. Perfect not only for your home but for hiking, beach or any harsh conditions. Made from a TPU a mixture between hard plastic and soft silicone.
Charging time is only 3 hours and no special charger is required, meaning you can use any micro-USB charger, for example from your phone or even a power bank via a micro USB cable.
2-year warranty. 100 days to return.
Designed to perfection in the UK. 
WAVE gives you all the support you can expect from any neocore device, including a 2-year warranty and free customer support for life.
Try at home for 100 days, change your mind before 100 days and return for a full refund. 
We stand behind our products and we support our products since 2011. 
Specification:
Bluetooth 5.3 (Range up to 20m/66ft)
Power 10W (2x5W Drivers)
Passive Subwoofer
Battery 2200mAh up to 24h. 
SD Card Slot (up to 256GB cards are supported)
Microphone 
Line-in 3.5mm jack
Micro-B USB port for charging and USB connection with a PC
*up to 9h on full volume, 50% volume up to 30h)
Box Contains:
1 x neocore WAVE A1 speaker
Instruction Manual and Warranty
3.5mm jack cable
Micro USB charging cable
 Video reviews: