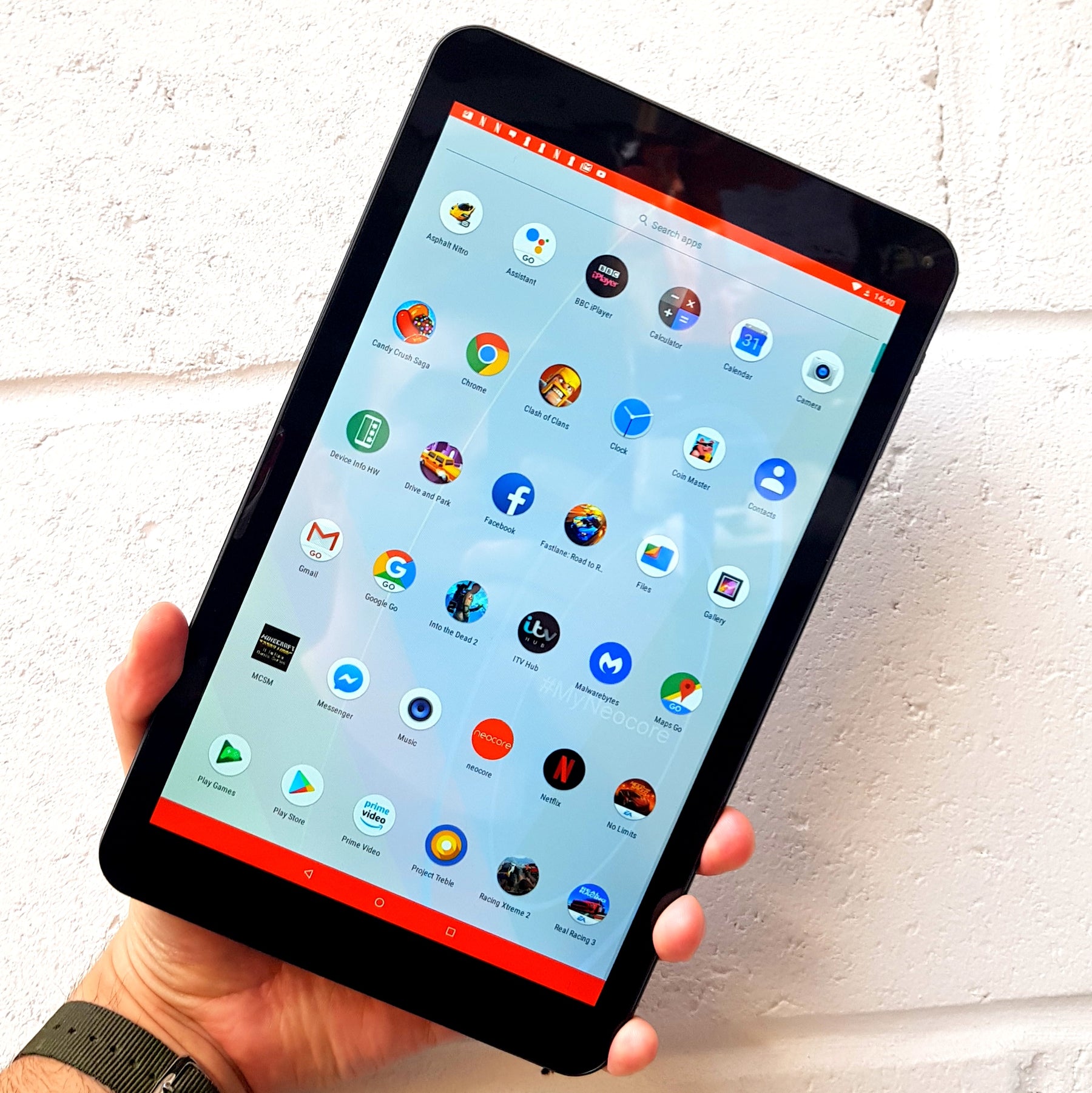 Tablet Buying Guide. How to choose the right tablet?
We often answer your questions about what to take into account when choosing the tablet, e.g., which tablet is perfect or which tablet offers the best parameters to the price ratio in a given price range. I decided to collect all of this in one place to ease the passage through the difficult process of looking for the perfect tablet. 
 You will probably be surprised that I did not devote a separate paragraph to the operating systems.
Android, iOS, Windows – the systems we choose are a very individual issue that is difficult to discuss. However, it is worth taking into account the fact that we can find both tablets and hybrids (tablets with docking stations) on the market with Android and Windows system, so in case of the iOS there are only tablets (keyboards are available as dedicated accessories sold separately). 
When you looking for an android tablet  I advise a device with the Google Play Store on board. Amazon's Fire tablet range is stuck with a limited version of Android with a smaller selection of apps and games. Using a Fire tablet you'll be able to access only around 30% of apps available on Google Play store also no Google apps like YouTube, Maps, Gmail and so on. 
I've forgiven Amazon in the past because no other manufacturer matched it on price, but currently, we have more devices in this price range. 
Do not follow the lowest price and/or one specific brand.
Perhaps this will be surprising to you, but I think that two things make no sense when looking for equipment. The first one is to follow as low as possible price because the cheapest products rarely turn out to be good (but of course there are exceptions to the rule! But it's hard to get them...). The second one – choosing only products from the portfolio of one specific (most often favourite) brand. Following this, we narrow the field of view down, and thus we block ourselves from other options that may be equally (and sometimes more) interesting at a similar or lower price.
Screen size, proportion, and resolution – something for everyone
There are as many opinions and needs as there are people. Everyone is looking for a tablet with a diagonal screen size that is most suitable and the best – for that person – proportions and resolutions. The first simple rule to keep in mind is that the higher the density of pixels per inch, the sharper and more readable the font is. For example, the most popular 1280 x 800 pixels will look better on seven inches (216 ppi) than on ten inches (149 ppi). 
What diagonal screen size you choose will depend only on your preferences. A person in need of typically mobile equipment will pay attention mainly to 7- or 8-inch models, which what is worth mentioning often offer the possibility of making the calls. The rest will choose larger products due to the larger workspace – the bigger the screen, the larger the contents will be on it.
Going further, deciding on a particular model, you should verify what type of display it offers – currently, we rarely meet products without IPS (wide angle of view, good colour reproduction), but TN screens still applied. Well, good that the retaining screens (do you remember?) have gone into oblivion!
Not without significance are the screen proportions – 4:3 or 16:9/10, the production of which neocore tablets are focused on.
It's a good idea 4:3 works better when reading websites and all kinds of magazines/documents, while 16:9/10 like neocore E1 and N1– mostly when watching a video, although it is said to be more universal. However, the truth is that each of us individually should set the preferred screen aspect ratio – just as it is with its diagonal.
There are still other issues. One of the most often overlooked is screen protection – Gorilla Glass, Corning Fit, any protective glass – it's worth looking into the equipment we're interested in to see if it offers something like that. In the case of tablets with Windows system, it's worth checking, among other things, the number of pressure points supported, and thus – the possibility of using the stylus professionally. However, it's also worth bearing in mind how many points are supported by the multitouch (five or ten fingers simultaneously recognized by the screen).
Processor – eight cores are not always better than four.
In the latest tablets, quad-core processors are becoming less frequent, but if we come across one, a thought usually appears right away, that they are definitely less efficient than the quad-core unit from competition. This is one of the myths that you have to refute whenever given the opportunity. Whether a processor is more efficient or not depends mainly on architecture and the technological process, not on the number of cores themselves. What's more, the screen resolution, which may seem strange, also affects the performance of the device – the higher it is, the more difficult it is for the processor, and hence – may act worse than in the case of lower resolution.
In addition to the processors themselves, it is worth paying attention to graphic layouts, because these are the decisive ones when it comes to our impressions of playing in more demanding titles. The more advanced the graphics game is, the better GPU it needs, so that it can show the full details.
By the way, it must be remembered that the processor is complemented with operational RAM, which in cooperation with the central unit is responsible for the speed and smoothness of operation of each device. The more RAM you have, the better the management of the programs will be, and thus the hardware work – the less problematic. In the case of Android devices, the minimum is 1GB RAM, with Windows – 2GB RAM.
Internal storage.
That probably does not need to be explained to anyone. The more disk space, the more multimedia content, games, and documents we can put on the tablet. The cheapest products usually offer 8GB of memory, while 8GB, 16GB or 32GB (hardly any tablets with 64GB) are slightly more expensive.
Equally important is the possibility of expansion using a microSD card slot, because while in smartphones the manufacturers often shy away from including this slot, it is still standard in tablets. Here you must also pay attention to the maximum capacity of cards supported by the equipment. One of the products easily handles 128GB or even 400GB like new neocore tablets, while others still have limitations up to 32GB.
Battery – the greater capacity, the better.
We buy tablets because we don't want spend hours connected to a charger. We want to have a mobile device that works for as long as possible on one charge. Most believe that the larger the cell's capacity, the longer the operation time should be. This is not a reality in most cases. Equally important are things like the display resolution, the CPU used (more or less power-hungry), and the operating system version, especially for Android, which can have different power management levels. 
To illustrate what I am talking about: a tablet with a 10.1" screen, a resolution of 1920 × 1200 pixels, and a 5000 mAh battery discharges faster than the model with the parameters: 10.1" 1280 × 800. For example, neocore E1 with HD screen and 7000 MAh play videos for more than 13 hours.
Communication facilities – important for some and unnecessarily for others.
Nowadays, every tablet, regardless of the price platform, offers Wi-Fi and Bluetooth – in the first case, it is worth paying attention to the supported ranges, in the second – for versions. We have spent a lot of time arguing in the comments about necessity of internal modem, 3G or LTE, but it is undeniable that it is useful when we do not have access to a hot spot which is almost never when even simple smartphone can work as a hotspot and share their data connection.
Unfortunately, we will always have to pay extra in relation to the basic version (Wi-Fi). But more often we pay not only for the possibility of using the Internet everywhere where there is a mobile network, but also for making telephone calls – smaller tablets can replace a smartphone in an emergency situation.
Tablets are more often equipped with GPS (often with Glonass), so we can use them for navigation or just to find things around us in an unfamiliar city. NFC in this type of devices is rare.
The rule is generally simple: the more expensive the tablet is, the more likely it is that it has more modules. However, it is worth considering what we really need, not to throw money away. Any "goodies" are always good, but if you do not use them ... why?
Ports and connectors – sometimes it's worth getting above the standard.
The micro USB port is a standard and is used to transfer data between the tablet and the computer as well as for charging. In most cases (but not all!), you can connect peripheral accessories to it. If you care about the possibility of supporting USB flash drives, e.g., USB mouse, check before buying whether the equipment offers USB OTG.
 In each tablet, you will also find a microSD card slot. Nowadays it is rare to find a full-sized SD card slot that allows you to expand the internal memory of the device. In most Android tablets, you will also find a 3.5 mm audio jack that allows you to listen to music or dialogue from movies through headphones without the need of Bluetooth.
 In tablets with 3G or LTE, we have an additional SIM card slot (lately micro or nano). But for many, the HDMI output is very important (in tablets most often found in the form of micro), very rarely implemented in tablets. For consolation, more and more devices have implemented Miracast, that is technologies for wireless image and sound transmission to external screens (e.g., TV).
Camera and webcam – they don't always matter.
There are some components, which in terms of smartphones are high on the list of priorities but only fall into the middle range of requirements in tablets. In my opinion, this is acutely the case with cameras. I know a lot of people who take pictures with tablets and I do not have a problem with that, but their quality often leaves something to be desired. If you want to use a tablet to take photographs, remember that the size of a matrix is important, not the number of millions of pixels, although in most cases the principle in tablets is "the more the better."
 We use tablets more often for video conversations – on Hangouts or Skype. If you intend to use such applications often, please pay attention that the front webcam, for better quality, should have at least 2 megapixels (neocore E1).
Speakers.
Asking a large group of people what they are looking for when considering a tablet for themselves, perhaps one in ten will answer that the speakers are important (this is only my guess). They will tell you that it should be both loud and clear. And it's best that they are on the front and directed to the user, not on the bottom or side edge, where you can easily cover them with your hands when holding the tablet.
 In this respect, models from the Yoga Tablet series, which offers front loudspeakers, in addition to a Dolby Surround system stand out from the crowd. In the TAB2 series, we can find Dolby Atmos.
Others.
I'm a woman. Perhaps by the very fact I pay attention to how the device presents itself, and only later to what parameters it offers and how it works. Design and quality of performance (with an indication on the latter) are also worth keeping in mind when looking for devices for yourself. Like the dimensions of the device (we say "no!" to exaggeratedly thick frames) and weight (for example, it is known that hybrid device will be much heavier than tablets, but let it be in the boundary of the seed).
 It is also worth remembering that by choosing a tablet from one of the market giants, you can count on better updating support than with smaller companies. In the case of Android, their Nexus series products frequently get updated to newer versions of the software. 
We buy the equipment with future use in mind – a summary.
With all the features and prices, it is hard to decide which tablet to buy. However, I come from the assumption that if you have a designated budget and are looking for a device that meets the relevant criteria, you should not rashly decide on the cheapest options possible. I do not believe that you have to overpay. No. I suggest buying a product with a level of quality that will prevent you from having to buy another device in a year, two or maybe even three. Buy a device with the goal of being able to use it for several years. And treat it like the investment it is.
I hope this guide will help you choose the right tablet. If you found the guide useful, please feel free to Share. Comments are welcome too.
Monica 
Tweet